Najlepsi w klasie
Czy wiesz, że co roku, Illinois State Board of Education (ISBE) docenia edukatorów (wychowawców i dydaktyków) Illinois oraz pracowników ze względu na ich wyjątkowy wkład dla szkół Illinois?
Program ten, zatytułowany "Those Who Who Excel", wyłania i wyróżnia każdego roku różnych przedstawicieli kadry pedagogicznej i członków społeczności, którzy wnieśli wybitny wkład w edukację w szkołach podstawowych i średnich. Istnieje siedem różnych kategorii i trzy poziomy nagród, które obejmują Award of Excellence (Nagrodę za doskonałość), Award of Meritorious Service (Nagrodę za chwalebną służbę) oraz Award of Special Recognition (Nagrodę za szczególne zasługi).
CCSD59 z ogromną dumą ogłasza, że pięciu pracowników w czterech różnych kategoriach otrzyma nagrodę ISBE podczas bankietu "Those Who Excel Awards" 20 października 2018 roku w Marriott Conference Centre w Bloomington-Normal. Pracownicy ci zostaną uhonorowani za wyjątkowe zasługi i poświęcenie się dla uczniów, rodzin i społeczności CCSD59.
Sara Magnafichi ze szkoły im. Admirała Byrda otrzymała nie tylko Award of Excellence w kategorii Teacher Classroom (nauczyciel wychowawca), czyli nagrodę najwyższą, ale także znalazła się w gronie dziesięciu finalistów nagrody Illinois Teacher of the Year (Nauczyciel roku w stanie Illinois) – ten finalists for the Illinois Teacher of the Year award. Jest to niezwykle prestiżowa nagroda i wyjątkowe wyróżnienie. Illinois Teacher of the Year otrzymuje również nominację do nagrody w ramach programu National Teacher of the Year, czyli Nauczyciel Roku.
Dołącz do naszych gratulacji dla następujących pracowników CCSD59 za reprezentowanie naszego dystryktu w Who Who Excel i za ogólnokrajowe uznanie dla ich zasług.
---
Nagroda za wybitne osiągnięcia: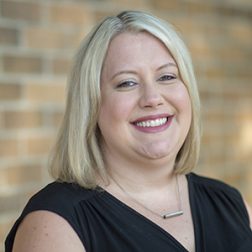 Sara Magnafichi, Kategoria: Nauczyciel
Sara jest także w pierwszej dziesiątce finalistów Illinois Teacher of the Year
"Przez lata Sara pracowała na różne sposoby nad poprawą życia społeczno-emocjonalnego uczniów. Potrafi się doskonale porozumiewać z uczniami i wydobywa z nich to, co najlepsze, ponieważ poznaje ich jako osoby indywidualne i troszczy się o nich. Jej uczniowie o tym wiedzą. Rok po roku, Pani Magnafichi pokazała właśnie takie oddanie uczniom naszej szkoły. Sara jest tą wyjątkową osobą, która uosabia wszystko, co pragniemy dostrzegać w każdym nauczycielu – dla uczniów, którym służymy".
Mary Ellen Esser
Dyrektor w Admiral Byrd Elementary
---
Nagroda za zasługi specjalne: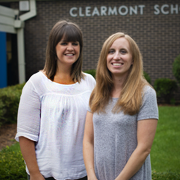 Zespół Instruktażowy Clearmont (Amy Gerardy/Alyssa Kocher), Kategoria: Zespół
"Trenerzy w tym zespole są ludźmi o wysokiej prawości, zawsze stawiając dobro uczniów na pierwszym miejscu. Przez cały czas ścisłej współpracy z nimi widać było, że konsekwentnie badają kwestie dotyczące dystryktu z punktu widzenia tego, co jest najlepsze dla uczniów i ich rodzin. Są wybitnymi osobowościami, o dużym morale. Szczególnie byłam pod wrażeniem determinacji i poświęcenia, które wnoszą w ten zawód". -Dr. Kimberly Barrett, Dyrektor Naczelny programu Literacy and Instructional Coaching, CCSD59
---
Nagroda za zasługi specjalne):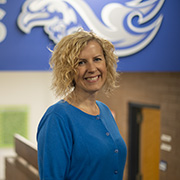 Dr. Michelle Piotrowski, Kategoria: Personel d/s wspierania ucznia)
"Dr. Piotrowski ma niesamowitą umiejętność radzenia sobie z każdym dramatem w sposób zrelaksowany. Wykazuje zainteresowanie tym, co się dzieje i wspiera wszystkich na każdym kroku. To wsparcie jest bardzo ważne dla innych i jest adresowane do każdej osoby w szkole. Pociesza członków personelu i dlatego udają się do niej, gdy stracili współmałżonka lub ukochaną osobę. Nasz personel ceni ją jako przyjaciela, powiernika i wsparcie. Ceni sobie jej profesjonalizm, bo wszystko, co zostaje jej powierzone, traktowane jest z troską i pozostaje poufne".
-Jodi Megerle, Dyrektor w Friendship Junior High
Melissa Tejeda, Kategoria: Personel d/s serwisu edukacyjnego)
"Melissa wykazała, że bardzo troszczy się o dobro innych. Jest troskliwa i profesjonalna. Melissa jest miłym, współczującym, inteligentnym i nigdy nie sprawiającym zawodu człowiekiem, który potrafi dokładnie wyczuć kierunek i cel, aby móc pomóc i zaspokoić potrzeby naszej szkolnej społeczności".
– Dr. Felix M. Medina-Gonzalez Nauczyciel klasy piątej, Programu dwujęzykowego, John Jay Elementary